Adoption Stories
Moody
I am so grateful for the city of Stockton animal shelter! I adopted Moody in January of 2020. I wanted to adopt a kitty that was harder to adopt out and the second I saw Moody I fell absolutely in love.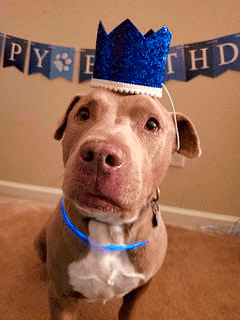 Waffle
I am one of many success stories from our local Stockton Animal Shelter. Everyone thinks their dog is the best dog in the world, and we're no different except my mum says she's the luckiest person in the world to have me. 
Pawsitive Impact Partners Wanted!
Help us make a life saving difference to hundreds of animals.
Our 2019 Impact
0
Low-Cost Spay & Neuter
Vouchers Sold
0
Pets Microchipped
at APL Events
Support Our Local Partners
Home
The Animal Protection League supports the Stockton Animal Shelter and the community it serves. Every year the shelter takes in over 10,000 animals from the city of Stockton and areas of San Joaquin County. They are an open admission shelter. APL is committed to reducing dog and cat populations through a spay/neuter program, increasing the placement of animals through adoption events and rescue partners, and facilitating the return of lost pets to their owners, by micro-chipping and online information.